Flo
From the album Fush Yu Mang
Artist
Smash Mouth
Also released on
All Star Smash Hits
Studio
H.O.S. Recording - Redwood City, California
Genre
Ska Punk
Length
2:11
Writer(s)
Greg Camp
Producer
Eric Valentine
Versions
Regular

Censored
Flo is the first track on Fush Yu Mang and the third on All Star Smash Hits. It is considered a "hit", although it was never released as a single.
There have been, to date, two versions of "Flo": the one included on Fush Yu Mang and the censored version featured on All Star Smash Hits, which edits the "fuck" out of the song, replacing it by a beep.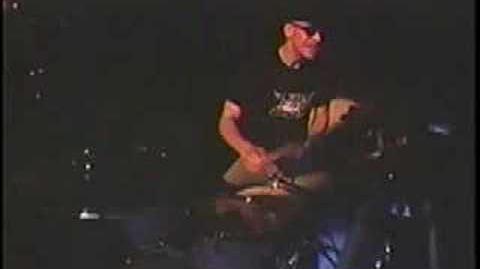 Ad blocker interference detected!
Wikia is a free-to-use site that makes money from advertising. We have a modified experience for viewers using ad blockers

Wikia is not accessible if you've made further modifications. Remove the custom ad blocker rule(s) and the page will load as expected.